Workshop: From 'Big Tech' to 'Small Tech': Values, Norm-Building, and Open-Source
October 12 @ 5:00 pm

-

6:00 pm

CEST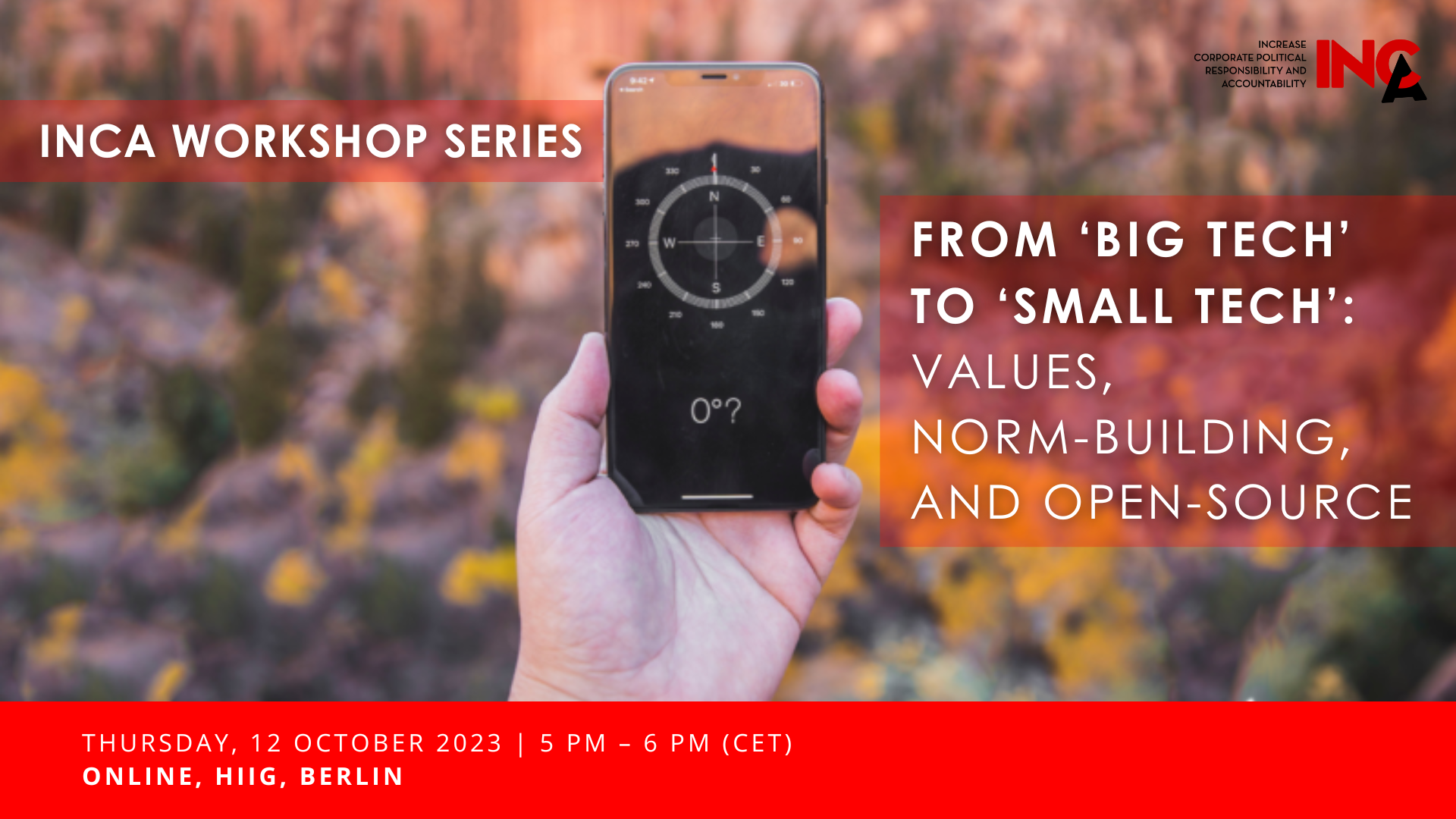 Online platforms are shaping various aspects of our social, political, and economic lives and have become not only integral to our daily routines but also ignited critical discussions. As the focus shifts towards making platforms more socially responsible and accountable, we find ourselves at the crossroads of innovation and responsibility.
In our discussion, Christina Dinar and Martin Kenney will open up a conversation about platform alternatives to global monopolists and discuss how open-source could be used as a competitive strategy.
Speakers
Christina Dinar is a Junior Researcher for Platform Governance at Leibniz Institut for Media Research|Hans Bredow Institut and specializes in community-involved content moderation practices and user participation perspectives. She will present the outcomes of her research project on small platforms and user courts.
Martin Kenney is a Distinguished Professor of Community and Regional Development at the University of California, Davis, and a Senior Project Director at the Berkeley Roundtable on the International Economy. Martin's scholarly interests are in the interplay between technology, academic institutions, finance, and competition in capitalist economies and how these dynamics affect people and places. Martin has written extensively on platform economy, platform entrepreneurship, and competition.
Moderator
Alina Kontareva will be moderating the discussion. She is a senior researcher in the Innovation, Entrepreneurship & Society research group at the Humboldt Institute for Internet and Society (HIIG) and co-lead of the INCA research project at HIIG. Alina's research focuses on online platforms and particularly on national platform alternatives, their competitive strategies, and the role of the state in competition and innovation.
To participate in the event, please register here. You will receive the login details on the day of the event.